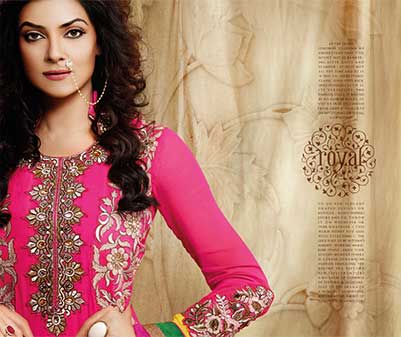 Profile
For Omtex, its textiles business has been at the heart of everything that the company has been doing since its inception, way back in 1995. From its humble beginnings, Omtex has slowly expanded across Indian and international markets. Today, the brand is synonymous with high end women's wedding and ethnic wear, with emphasis on quality, impeccable tailoring and fit, exquisite embroidery, and superior finish.
Omtex holds expertise in handling the total production process, from material procurement right through to textile analysis and innovative product development. This totally integrated production framework is what sets brand Omtex apart from all others.
The company works with a variety of materials, design structures, prints and colors, creating trends and inspirational fashion garments. Omtex prides itself on a stable and highly skilled workforce who focus on providing the best across all product categories.
Brand Positioning
Omtex runs with a wide range of brands under its tag name. However, the company ensures that each brand has its own personality and handwriting, appealing to clearly defined customer segments.
Learning from careful market research and constant feedback from customers, the company has positioned each brand so it sits comfortably within a clearly defined fashion and price architecture as per its target audience.
Omtex also holds agreements with other partner retailers and brands.
Mission
At Omtex, our mission is to value the personal style of each customer and provide elegant, quality apparel through innovation, exquisite craftsmanship and exceptional service.